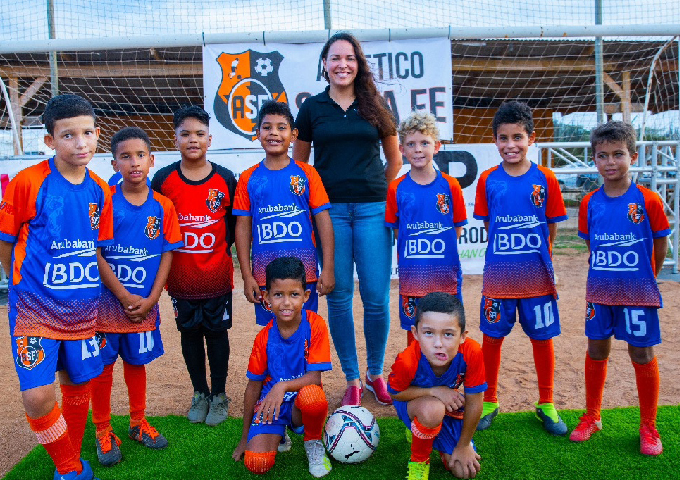 Soccer team SV Santa Fe Club happy with new uniform sponsored by Aruba Bank
Aruba Bank N.V. on Mon, 15 Nov 2021 09:12:59 GMT
SV Santa Fe Club Aruba recently had an official baptism ceremony that celebrated their new uniforms sponsored by Aruba Bank.
The soccer club has been in existence for seventy-four (74) years and has actively promoted soccer amongst youngsters and adults.
Aruba Bank representative, Roxanne Croes, was present during the event to wish the entire team lots of success during the 2021 Championship games.
Masha pabien SV Santa Fe, success!