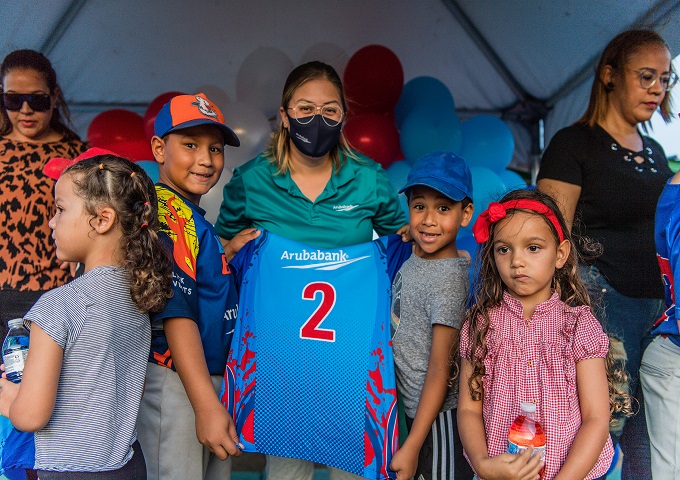 Aruba Bank fully supports Blue Marlins Aruba Little League
Aruba Bank N.V. on Wed, 13 Oct 2021 12:21:22 GMT
To continue stimulating and supporting our young athletes, Aruba Bank recently sponsored a completely new set of uniforms for the Blue Marlins Aruba Little League baseball team. The team consists of youngsters between the ages of seven (7) ad eight (8) years old, who as part of this team, are taught a variety of baseball skills, and discipline.

The coaches are local volunteers who guide a group of children up to eighteen (18) years old and work to develop each player's individual skill level and talent. Through this donation, the bank hopes to be able to provide children from all walks of life the opportunity to belong to an organization where they can receive guidance from professionals and develop their talents in the field of baseball.
Masha pabien Blue Marlins!