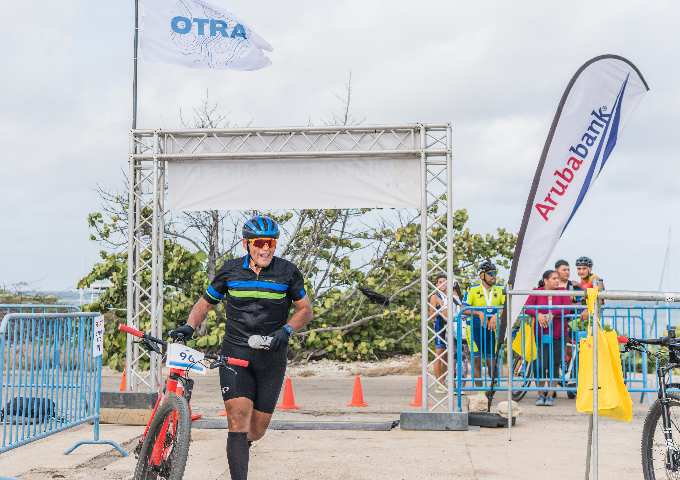 Aruba Bank support first OTRA Triathlon Event
Aruba Bank N.V. on Fri, 02 July 2021 02:03:52 GMT
For close to two (2) decades Aruba Bank has actively promoted physical and mental well-being by organizing their own sports events and by sponsoring sports activities in the community.
As soon as the Covid-19 measures were relaxed, and the local Endurance Race Center approached the financial entity to support their first OTRA Triathlon Event 2021 the bank did not hesitate.
The well-attended challenge consisted of a combination of activities, that included hiking, mountain biking, and trail running, that allowed participants to experience Aruba's nature during the activity.
Winners of the OTRA Triathlon Event 2021 were Cijntje Hillard in Long Distance Single, Florence, Ryan, and Jonathan in Long Distance Relay, Richard Sotelo in Short Distance Single, and Jill, Rodney, and Chamir to win in Short Distance Relay.
Aruba Bank is happy to have supported Endurance Race Center's effort to bring to fruition a successful triathlon event where athletes were able to enjoy the beautiful views and vistas that Aruba has to offer.