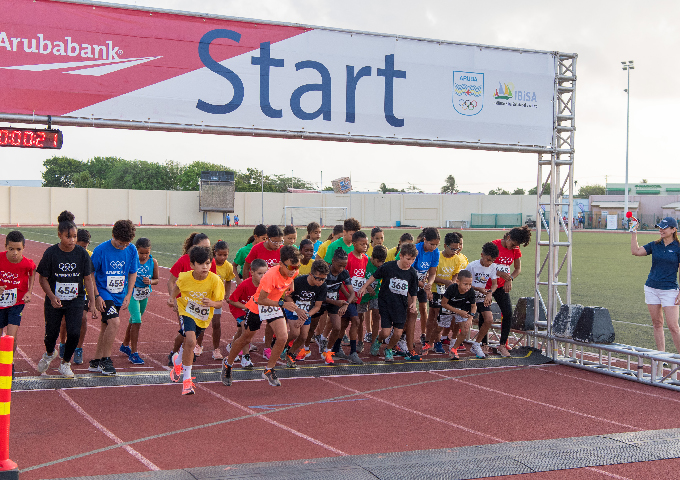 A successful Olympic Day Run 2021
Presented by IBISA, COA, and Aruba Bank
Aruba Bank N.V. on Tue, 22 June 2021 12:39:02 GMT
The Olympic Day Run 2021 took place on Saturday, June 19th, 2021, at the Compleho Deportivo Guillermo Prospero Trinidad, and Entertainment Center.
Together, Instituto Biba Saludabel y Activo (IBiSA), COA, and Aruba Bank joined forces to put together a successful Olympic Day 2021 celebration whereby a total of five hundred (500) boys and girls between the ages of 8 and 18 years, ran distances of 1-2-3 km. The children from various schools around the island participated in different heats in an attempt for placement in one of the three (3) prize categories, Bronze, Silver, or Gold.
Aside from the races, participants present at the venue had the opportunity to visit the "Meet the Top Athletes" booth and watch different sports demonstrations in hopes that it would pique their interest.
It was a pleasure to collaborate once more with IBISA and COA on this initiative. We congratulate the children and the parents for making this a grand event as we slowly resume sports activities.