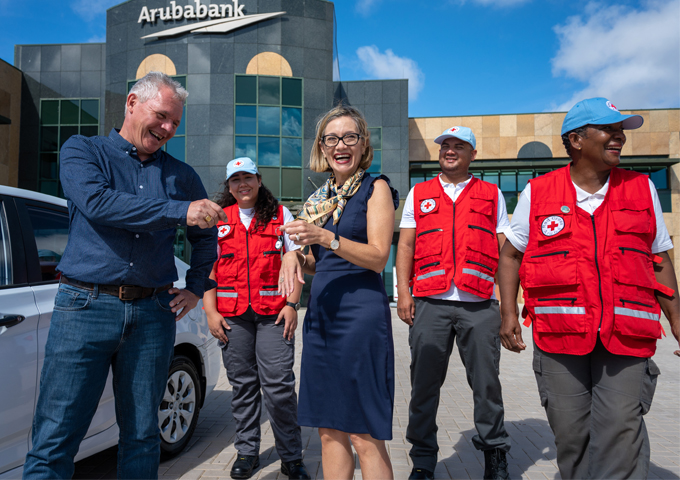 Aruba Bank donates vehicle to the Red Cross
Aruba Bank N.V. on Tue, 07 June 2022 12:34:29 GMT


On Tuesday, May 31st, 2022, Mrs. Gina Habibe, Executive Director of Aruba Bank, in the representation of the financial institution, officially handed over the donated Hyundai Accent to Mr. Michel La Haye, Director of Red Cross Aruba.
The official donation took place at Aruba Bank's Camacuri branch with a small ceremony. Aruba Bank is happy to contribute to the Red Cross Aruba movement. According to Mrs. Habibe" We are confident that having additional vehicles that provide mobility island-wide to help with the different programs that help alleviate human suffering among the most vulnerable."
Mr. La Haye was accompanied by a group of volunteers. According to the Director of the foundation, "We are grateful for this donation, as this helps us reach a broader audience".