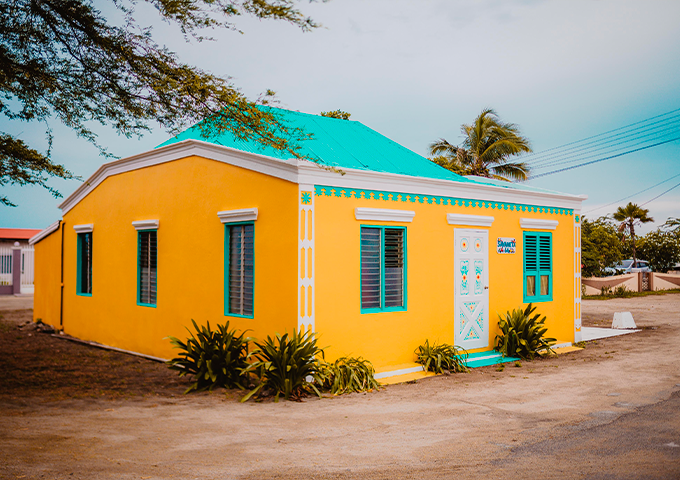 Aruba Bank together with Fundacion Savaneta Prome Capital Unveils 'Cuasha di Curason' Project
Aruba Bank N.V. on Fri 27 October 2023 03:46:24 PM GMT
Aruba Bank together with Fundacion Savaneta Prome Capital is thrilled to announce the launch of 'Cuasha di Curason,' an ambitious initiative aimed at giving back to the cherished community of Savaneta. With a rich history dating back over a century, the project aims to preserve Aruba's cultural heritage by refurbishing four iconic Aruban houses.

The primary objective of 'Cuasha di Curason' is to not only revitalize historical architecture but also extend a helping hand to a family in need. The foundation, alongside dedicated volunteers, and seasoned professionals, will be orchestrating the renovation process, ensuring that each home is restored to its former glory.

Aruba Bank is proud to have become a part of 'Cuasha di Curason,' to not only contribute to the betterment of Savaneta but also leave an indelible mark on the cultural landscape of Aruba. Through 'Cuasha di Curason,' we aim to foster a sense of pride and unity while creating a lasting impact on the lives of our fellow community members.