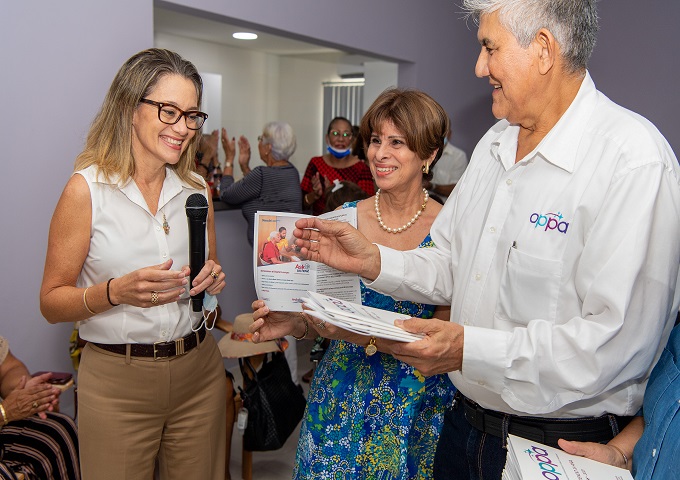 On International Elderly Day,
Aruba Bank receives first edition OPPA magazine
Aruba Bank N.V. on Wed, 13 Oct 2021 14:57:39 GMT
On International Elderly Day, on October 1st, 2021, Executive Director at Aruba Bank, Mrs. Gina Habibe, officially received the first edition of the "Organisacion di Pensionado Publico Arubano (OPPA)" magazine from the organization's President, Mr. Ivo Valdes.
The magazine's first edition commemorates the thirty-third year of existence of OPPA, which is the organization representing retired civil servants of Aruba.
OPPA. Each member received a copy of this first edition.
The event was held at the organization's new building known as the "OPPA House", which was financed by the island's largest commercial bank, Aruba Bank.
Aruba Bank is proud to support the management and members of OPPA on their accomplishments and congratulates all of them for helping build our country through the years. Masha pabien!