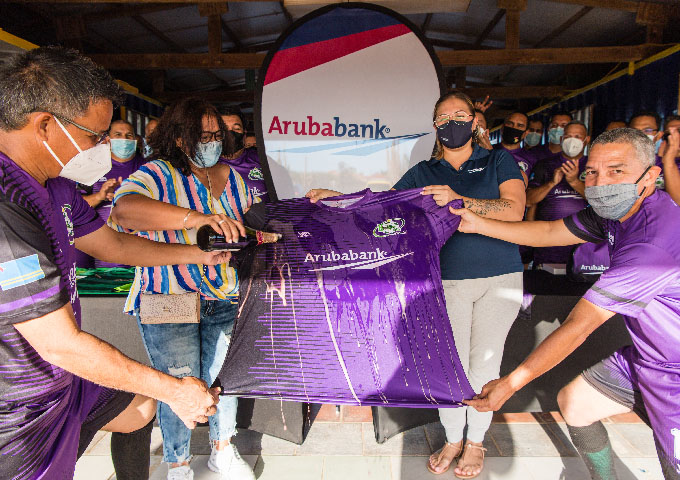 Aruba Bank promotes sports by sponsoring new uniforms for the Hooiberg Vets
Aruba Bank N.V. on Wed, 08 Sept 2021 09:15:42 GMT
Aruba Bank recently sponsored new uniforms for the Hooiberg Vets. The Veteran soccer team consists of 40+ and 50+ players who actively participate in locally held championships organized by Vedeveta, throughout the year.
The Hooiberg Vets strive to promote teambuilding amongst themselves, as well as remaining physically active and having fun amongst peers.
Aruba Bank is proud to contribute to the health and general wellbeing of our community through the sponsorship of sports.