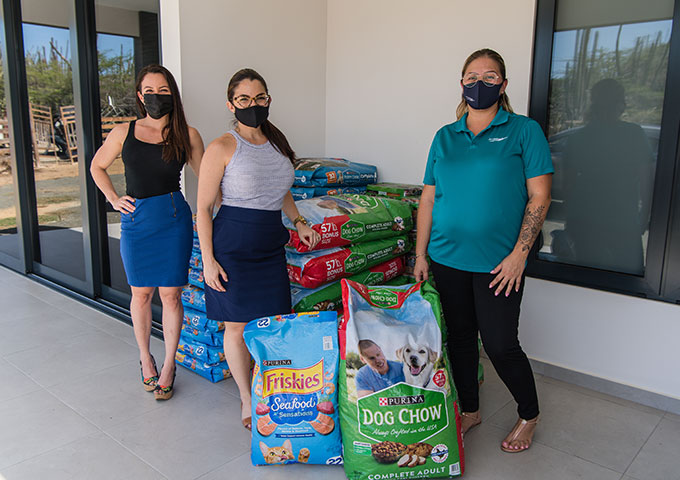 Aruba Bank donates to Hope for Paws Aruba
Aruba Bank N.V. on Fri, 20 Aug 2021 13:44:52 GMT
Aruba Bank recently donated 2,500 florins worth of cat and dog food to the annual Hope for Paws drive. Hope for Paws' goal is to collect cat and dog food, material, and supplies to be distributed among the numerous cat and dog rescue foundations on the island.
Mrs. Michelle Harms was present at the location to make the donation on behalf of Aruba Bank.
Aruba Bank urges the Aruban community, and businesses, to contribute to Hope for Paws.
For information on how to donate, please visit the Hope for Paws Facebook page here:
https://www.facebook.com/hopeforpawsdrive/