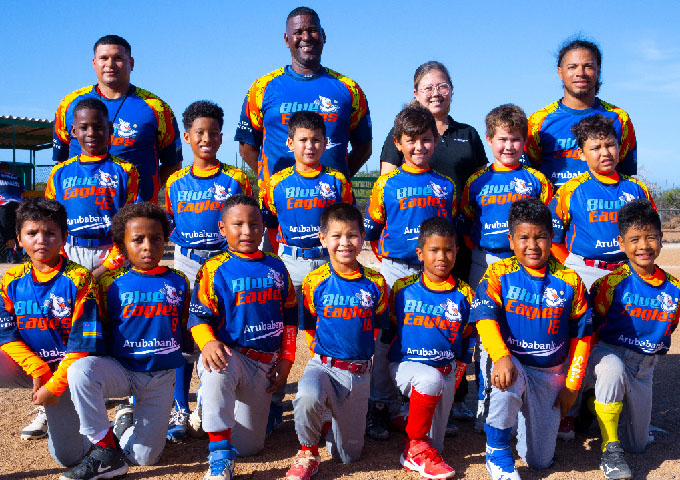 Aruba Bank sponsors Little League Baseball uniforms
Aruba Bank N.V. on Wed, 21 July 2021 12:43:32 GMT
Aruba Bank officially baptized the new Blue Eagles Aruba, little league baseball team uniforms. The team, which consists of children up to eight (8) years old, will be travelling to Cartagena, Colombia, to partake in a baseball championship in August of this year.
The Blue Marlins Aruba baseball team and the "Centro di Bario Noord Eagle" organization created this team to offer Aruban children the opportunity to learn and grow in the sport of baseball.
Aruba Bank wishes the entire team and the coaching staff, Giovanni Leocadia, Alvaro Maduro, Andy Figaroa and Jourick Blanco, all the best during the upcoming championship games. Go get them!