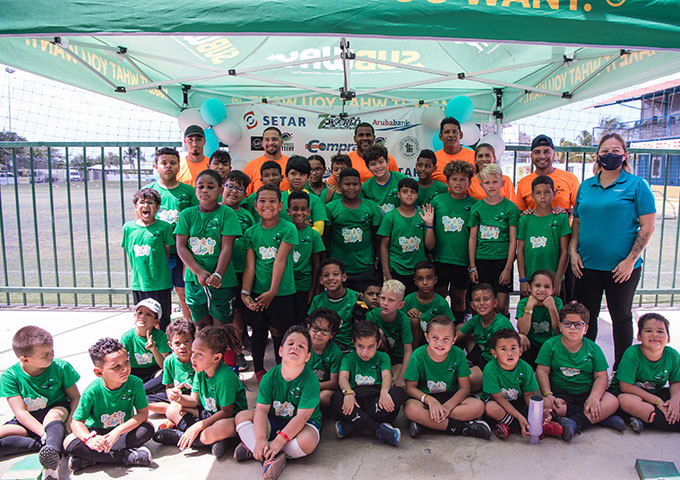 Aruba Bank makes donations to 297 Soccer Academy's Back 2 School Summer Camp to help underprivileged children
Aruba Bank N.V. on Fri, 20 Aug 2021 15:14:12 GMT
Aruba Bank made a financial contribution to 297 Soccer Academy's 4th Back to School Summer Camp. During the camp children between the ages of 4-14 are taught various, basic, soccer techniques such as dribbling, team effort, pass & kick, position play, and coordination.

A total of 55 children were divided into categories from beginners to advanced and were guided by 10 certified soccer coaches. Proceeds from the Summer Camp will be used to purchase school supplies for underprivileged children.

Aruba Bank is pleased to have contributed to this good cause.